Econore released the CD-r Subrahmanya. Three older free flow improvisations and a recording of my set at Incubate 2014. Long time ago but still nice to hear. They Econore guys did a wonderful job with the packaging. Very limited edition, so if you want one get in touch quick, or order directly from the Econore bandcamp page.
Great review in Vital Weekly 1152.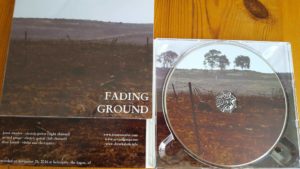 Fading Ground is a cd by Josué Amador (guitar & objects), Dirar Kalash (electric violin & electronics) and me. Five improvisations situated somewhere between noise, drones, free rock, and abstract psychedelics. Available as cd in digipack with artwork by Dirar, from Al Bayān records or my Bandcamp page.
This cd received beautiful reviews from/in Vital Weekly 1096, Opduvel, Jazzism, and Yeah I Know It Sucks.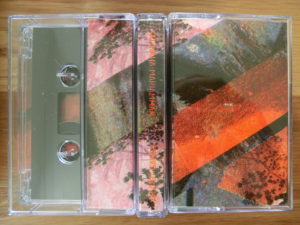 Sri Maha Mariamman is a solo tape that features six pieces on electric guitar and objects, inspired by the colours and sounds of the Sri Maha Mariamman temple in Kuala Lumpur, Malaysia, the calmness inside and the hecticness of the surroundings.
C30 cassette released on Toztizok Zoundz, with artwork by Helena Sanders. Available through Bandcamp.
This tape received wonderful reviews from Gonzo Circus, Vital Weekly, Tiny Mixtapes, Foreign Accents, Yeah I Know It Sucks, and Kindamuzik.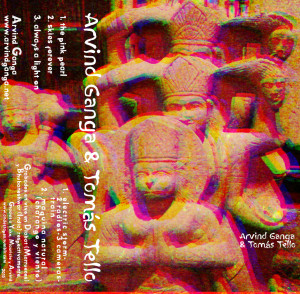 Split with Peruvian experimental guitar player / analog wizard Tomás Tello on Andesground Tapes. Pro-dubbed C44 chrome tapes with two different covers by Maruo Banda. Three improvisations on guitar and objects on my side, and two pieces by Tomás on guitar, cameras, radios, charango, and field recordings from Bhubaneshwar in India, and Morocco on the flipside. While the two musicians each follow their own path, the two sides fit together smoothly resulting in a coherent release full of free, uplifting, playful music that shows a true heartfelt fascination for sound.
Wonderful review in Vital Weekly 1021. Just a few copies left, get one at Bandcamp if you're interested!
Saraswati is a limited edition self-released tape recorded here in Den Haag in july 2014. Six tracks, 30 minutes of free guitar musings using very limited means: my guitar, a handful of objects, and a backwards effect on the opening track. Hard to describe, best to listen for yourself at Bandcamp. Free download, or get the tape directly from me at one of my next shows, or send me a mail. Btw: there's a CDr version as well for the cassette player impaired.
Reviewed in Vital Weekly #948 and at Raised By Gypsies.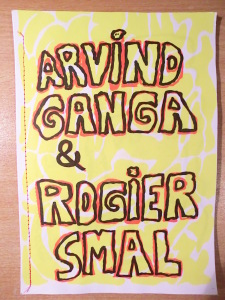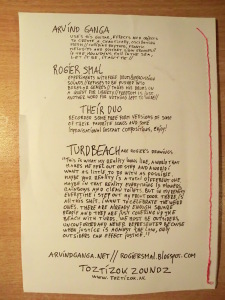 Hidden inside a stencilled booklet with drawings by drummer Rogier Smal is a cd on which Rogier and I recorded some free form versions of some of our favorite songs and some improvisational instant compositions. Out on Toztizok Zoundz; reviewed in Vital Weekly 895 and Gonzo Circus 115. Sold out — sorry ..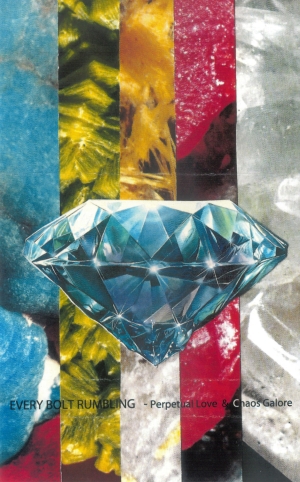 Debut tape (C15) Perpetual Love & Chaos Galore out now on Silver Ghosts! "Free flow guitar musings that connect, especially when form starts to shine through and the songs become compelling and mesmerizing creatures that nest themselves in your soul to make it their home."
(Review of opening track on Disquiet)
Get it through the label, through me, or download it from Bandcamp! Sold out — sorry ..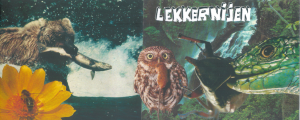 Lekkernijen is the freedom rock outfit of Manuel (City Hands, Silver Ghosts, Ernie McCracken) on drums, Peter (at least 1,000 concerts a year) on bass and me on guitar. This is our first recording, with a freedom approach to structure and composition, but not afraid to dig our teeth into a hypnotic groove. True psychedelic music perhaps. Free download and streaming from Bandcamp! Sold out .. sorry
Contributed track to the Burning Palms compilation record by the Australian Flaming Pines label. "This is a compilation about a small beach in Sydney , Australia called Burning Palms.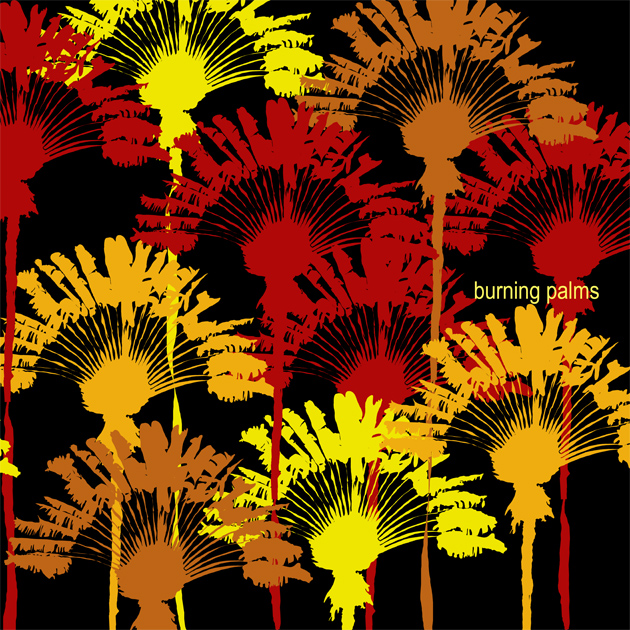 Accessible only on foot, It is the home of black cockatoos, many palm trees and a natural figure eight rock pool. Most contributers haven't been there. For them this compilation has been a process of imagination and fantasy, for others it has been one of nostalgia, remembering and forgetting.
This compilation is about the process of imbuing a place with meaning, a common theme in ambient music. But rather than aiming to uncover some inner essence of the landscape this compilation looks at how this act can be just as much a work of fiction as one of fact." Free download! (Review at Cyclic Defrost) (Review at Textura)