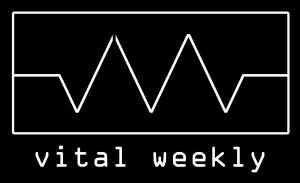 Three reviews of the new Sri Maha Mariamman tape just came in:
Frans de Waard in Vital Weekly 1031: "Not always does Ganga use a lot of sound effects and certainly it makes much of these six pieces quite 'dry', but that's something I enjoy very much. It is perhaps something that one doesn't hear that much these days – music that is not drowning in a lot of sound effects. It makes this yet another wonderful Arvind Ganga release."
Yeah I Know It Sucks said "(this) music is surprisingly different and even though it's done with the help of an electric guitar and some objects; it sounds as if the artist had found new ways to use (and abuse) the semi-traditional instrument to refreshing proportions. (This) sounds like something that might get your appetite in sounds and music back again. (..) A job well done!"
And finally Tiny Mix Tapes: "a blend of asphalt and incense, with vibrant colors twisting into the nexus. (..) Each observation is a prayer challenged by disruptive thoughts, with the scratch-marks to prove it."
Very happy to read such wonderful critique. If you're getting interested, you can listen the whole tape or get your own copy (cassette or digital download) through my Bandcamp page!